Powering
organizations around the world with Breu
We have helped many clients transition their legacy codebases to modern frameworks by defining the best strategy, estimating timelines, and efficiently executing the move without regressions or performance penalties while also passing the knowledge to engineers.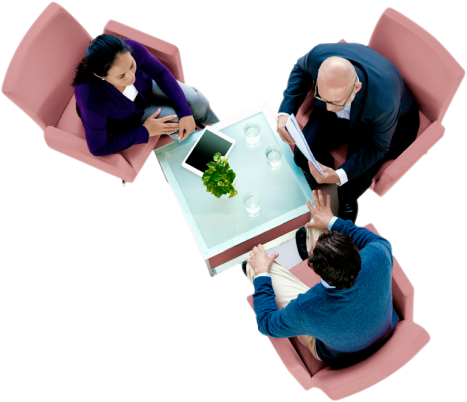 Verticals we have worked with
2ndQuadrant
A community of developers, that bring relevant industry expertise to form a single collective organization of PostgreSQL experts of any company globally.
atsGEN
ATS offers services in Digital transformation and IT consulting. Empowering global telecommunication through open source technologies.
CapVen
Investment and strategic financial platform for regional opportunities CapVentures' focus is on identification, development, investment and portfolio management.
Diyotta
Diyotta is a serverless, enterprise-class, data integration platform that connects enterprises to all the data for modern processing environments.
Double
An audio/video media sharing platform, where you can engage, promote, monetize, analyze, and enhance the user experience.
IntentAware
IntentAware is an ad-tech engine designed to serve relavent ads, measuring customer's intent rather than his past history.
FetchMyGuest
One place to manage marketing, lead management and guest data while having control on how the brand is communicated to the traveler.
iTK Mobile
iTk is a leading provider of ERP implementation and managed services. They offer services based on AI and Machine learning technologies.
MOCCA
To enable a coffee house to deal with daily flow of orders, inventory and cash, one must use an efficient POS software on their cash counters.
Oath
The Result of merger between Yahoo and AOL, Oath is a new age media company with multiple news media outlets under its name e.g. TechChurch, HuffPost.
PerfectCloud
PerfectCloud is digital security and privacy company. Its split-key patent encryption algorithm helps power secure identity and access management for the cloud-natives.
stitch.health
STITCH is a HIPAA compliant messaging web platform, desktop and mobile. Communicate, make calls, upload files, and collaborate on any device.
showpass
Showpass is the online ticketing software that puts you first. The platform delivers best technology to create amazing experience for ticket buyers.
StyleMePretty
SMP is every girl's friend when it comes to see trends revolving around wedding planning. It has everything that interests a bride-to-be.
ThumbCrowd
AI Assistant to upgrade your business interactions. 24/7 customer relationships. AI/ML enable natural language models that understand your customers.
Customer feedbacks
Providing engineering solutions involves identifying and solving problems by using technical expertise, creative thinking, and innovative approaches to design and develop practical and effective solutions.
Let's Collaborate.
Your inquiry is important to us, and we look forward to providing you with the support and guidance you need. Thank you for considering us as your trusted partner.
Stay up to date with breu
Subscribe to our newsletter for the latest news, and exclusive updates to your inbox.